When Longhorns Attack! UK Texas Exes Soak Up the A&M Victory
November 26th 2000, The White Hart Pub, London
Big Thanks to Montana Mike Van Lith, a displaced Ex in New Yawk, for taping the Game!
(This page takes a while to load, please hum 'The Eyes' while waiting)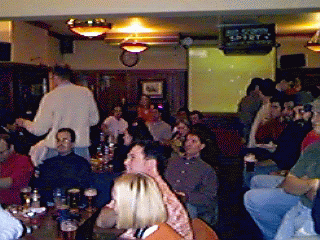 Before: UKTE's pensively look on on the first quarter After: That's more like it! Chris Simms wins Texas recount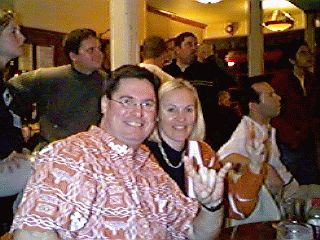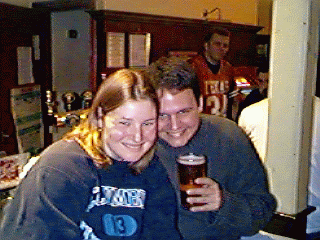 Sullivans win best dressed Nick approves of Helen's, er, 'Horns' Cutest Couple award goes to...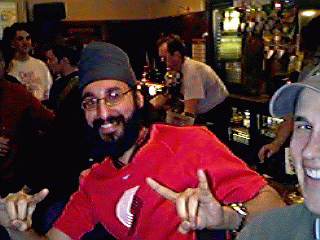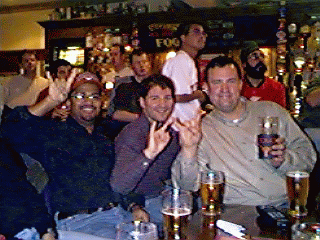 Hook 'em Trailblaz, er Horns! Larry, Moe and Curly, nyuck, nyuck Too many pints confuse some fingers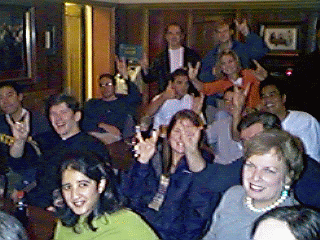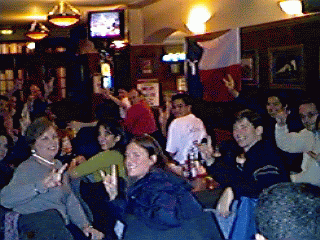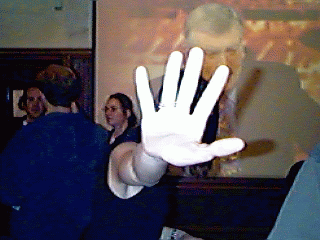 Look over here y'all! And now this way! Talking Head or bashfull Laura??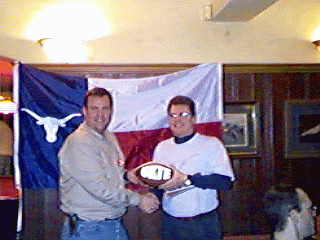 Rick K. receives Mack Brown-signed gameball from Prez Finley
THANKS TO EVERYONE FOR MAKING THE 2000 SEASON A GREAT ONE!!!
HAVE A GREAT HOLIDAYS AND SEE Y'ALL AT THIRSTY THURSDAY
Click HERE to return to the Main UKTE Football Site