Texas-OU 2001 @ Diageo's Sweeeeet Corporate Bar in Mayfair.
Huge thanks to Robert Moore and Diageo for their hospitality.
Thanks to Hatem Goucha and his digicamera we have TONS of great pictures! As well as this main page, there is also a 'PhotoTech' page with dozens of more pics.
Thank you New York! Our 'Courier' Kim (front right in black) and the NYTE made the day possible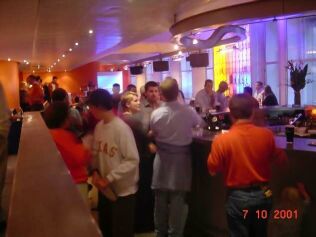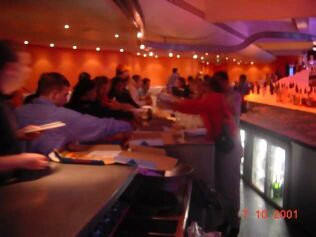 The biggest ever UKTE Football crowd of 100+ soaked up the game and wolfed down the pizza in a blur
Brought to you by...(from left to right): Robert Moore (our host and pizza benefactor), Shannon Smith (thank for the help at the door), Alicia Tucker (door, money, sanity, pizza co-ordinator, you name it), some door crasher apparently named 'Rick', Hatem Goucha (all these pics and door), Shannon sneaking in again, and John Blackwood and Mark Tucker (not pictured, but also helped out on the door) and loads of others that helped out with 'za delivery.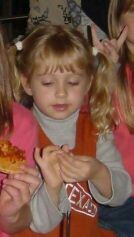 If Kiera could get her 'Hook Em' right, why couldn't Vasher let the punt go into the end zone?? 'Lil Horns in the house!
O.K. they won so The Ferguson's get a pic on the main page...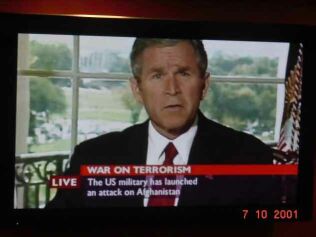 UKTE's look on somberly as halftime coincided with President Bush's announcement of action against the Taleban
Back to the UKTE Football Main Page